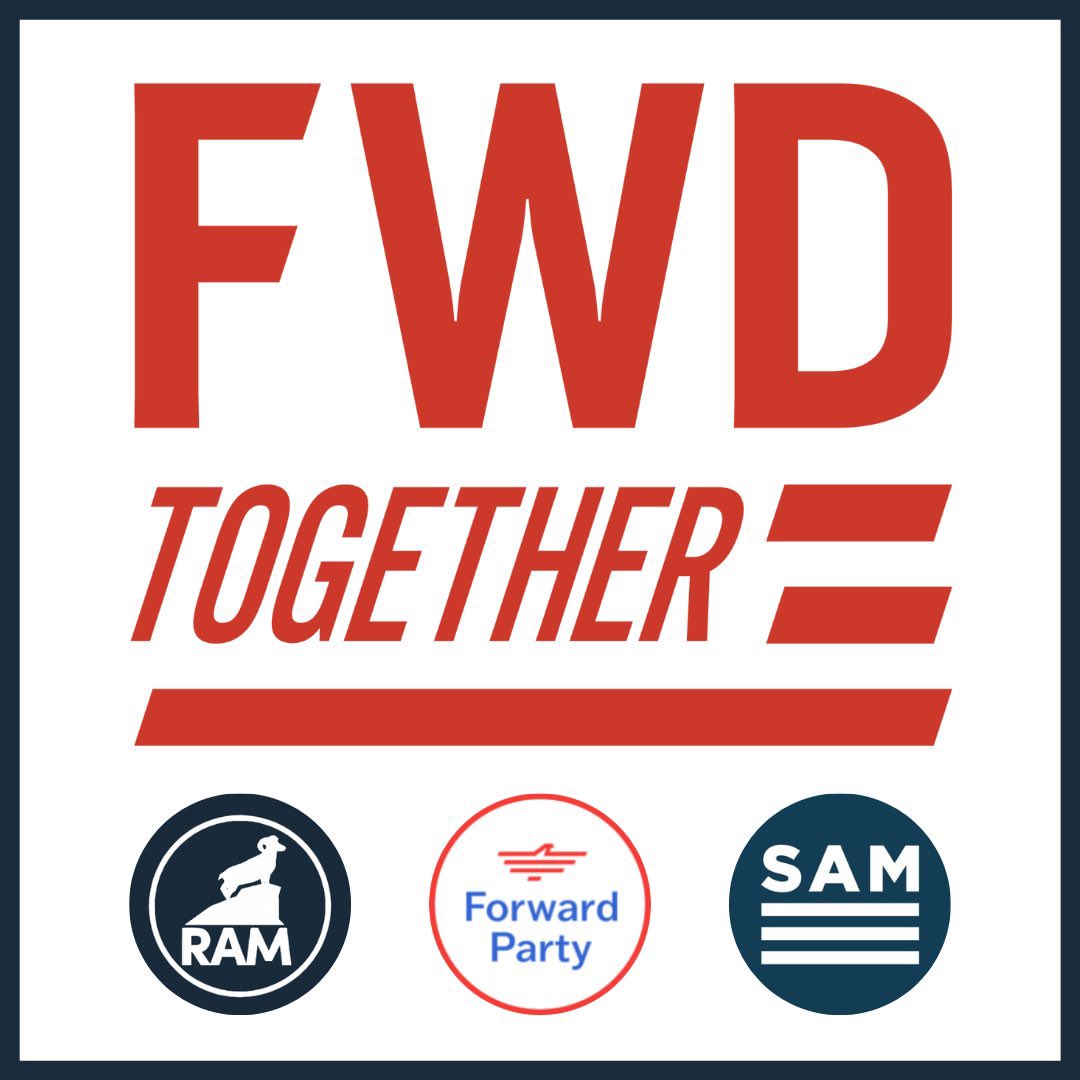 You know you're on to something when literally everyone comes to kill it out the gate.
Despite the fact over 30 former Democrats and Republicans are backing the new party, the media eviscerated Andrew Yang in interviews he did Sunday afternoon one after another. It begs one obvious question: Why are they so afraid of the idea of a legit third party in America? Because it will mean the end of the Duopoly the existing parties have "enjoyed" for most of this country's existence.
Contrary to what the media wants you to believe, the Forward Party is NOT "simply" a populist movement created on a whim. It is not a "go with the flow concept" that doesn't stand for anything either. The fact that the Dems are aggressively attacking it out the gate betrays the fact the Dems really are not as open-minded as they want America and the world to think they are.
The interesting thing about the Forward Party is it came about to do what the Dems have so far shown an inability and unwillingness to do: Check the GOP and bring people together. The Dems betrayed their own base and the American people as a whole with such a hyper focus on appeasing the GOP, Kristen Sinema and Joe Manchin over the last 20 months. It's gotten us nowhere fast.
It's worth noting as of now, the Forward Party is not fielding any candidates in the 2022 Midterms. They are not expecting to either. The new party is going to kick off a listening tour next month and will hold its first national convention sometime next summer. Those are steps a new political party that is serious about building a solid foundation for the longterm does.
Unlike the Media, both parties and pundits I am in full "wait and see" mode in regards to The Forward Party. Also unlike them, I am obviously rooting for The Forward Party to flourish. They've gone public now and they know they need to grow. There is PLENTY of incentive to at least let them prove themselves. For one, they're trying to take American politics in a new direction and shift the focus at the same time.
I have my suspicions on who might be willing to leave the existing parties for The Forward Party but we probably won't see any major announcements until after the Midterms. Things should be interesting to say the least.
If you have enjoyed this post or other posts I have made on this blog, please consider making a monetary donation via PayPal. Whatever amount you can provide would be greatly appreciated.