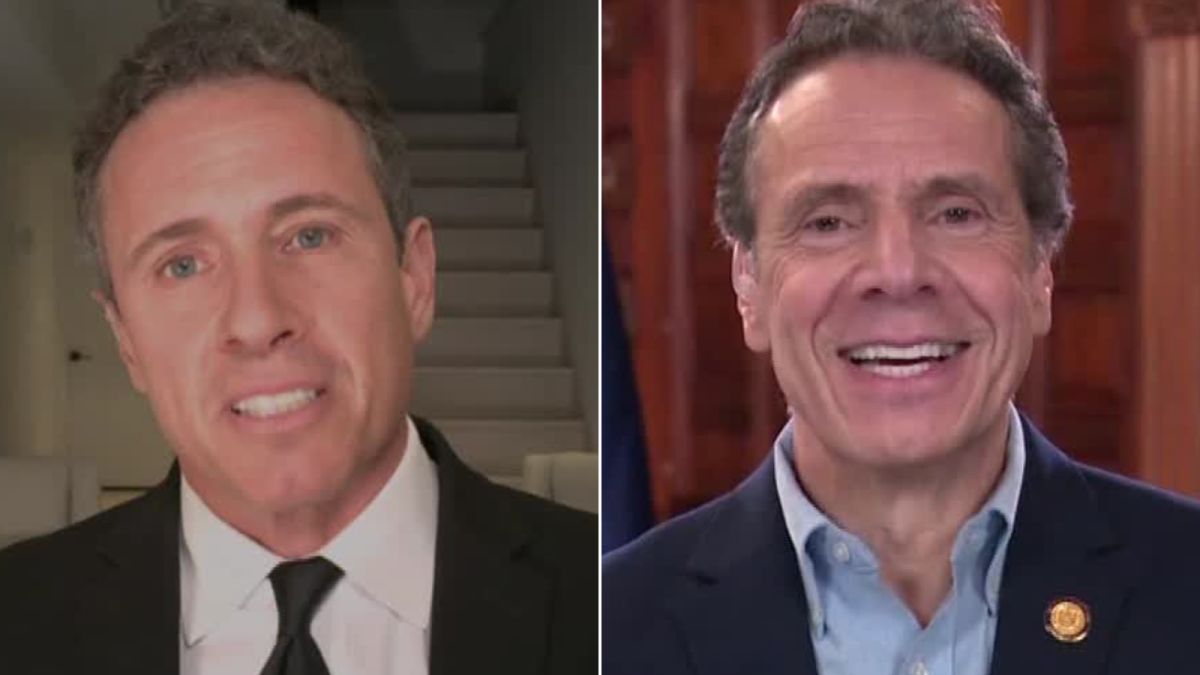 …For those who don't know, he is also the younger brother of New York Governor Andrew Cuomo. CNN broke the news about an hour ago about their journalist. He is asymphomatic—meaning he is not feeling ill–and plans to continue working from home while being self-quarantined.
For the first time since the Earthquake in Haiti, CNN finds itself in a compromising situation in which one of their journalists has become a part of the news story. CNN took a lot of criticism back then because their chief medical correspondant Dr. Sanjay Gupta, who is a practicing Neurosurgeon treated sick and injured people in Haiti while reporting on the ground.
Chris Cuomo's situation is a bit more complicated not just because of who his brother is but CNN has been giving his brother free airtime daily "Because it's nice to hear from a competent leader for a change". I was actually about to comment on this right after my previous post when I heard the news. Oh, the irony. CNN can't catch a break this week. LOL.
Me personally, I don't think it's right or ok for CNN to carry Cuomo's daily briefings. It would be nice if they did this for other states. Yeah, I get New York City is the U.S. epicenter for COVID-19 but if you only get your news from CNN, you wouldn't know it has hit all 50 states. THAT'S what oversaturation does.
As for Chris Cuomo, I never liked him as a reporter personally. He comes off as way too arrogant and confrontational to me. There's pressing someone and then there's going out of your way to be disrespectful which he does.
I don't have a problem with his brother but how he's been a journalist on a major media network speaks to the low standards CNN has. They like outspoken people and more so those with a track record of clashing with Republicans.
If you have enjoyed this post or other posts I have made on this blog, please consider making a monetary donation via PayPal. Whatever amount you can provide would be greatly appreciated.